A Few Words About Us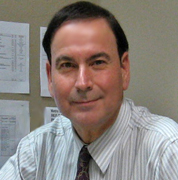 Clay Stubblefield
CEO, President
"Every client's project is unique. AZWebcasting takes the time to understand the needs of our clients and provide the resources necessary to make their project a success."
With over 20 years experience in Corporate Marketing, Video Production and Event Support, AZWebcasting stands ready to support your communication needs. Our rich complement of resources, equipment and technical expertise will help your company find a solution that fits your budget. Each project is unique and will be professionally managed throughout the process. We also support projects which are not based in Phoenix, allowing us to travel and be there for you when you need a trusted partner.
Working with high profile clients, their CEO's, CFO's, CIO's and various executive staff, AZWebcasting understands there is no margin of error when it comes to making your event a success. As part of the collaboration process, we listen and discover the details critical to the support of your meeting. We insure that you are confident and comfortable with all aspects of the project. We welcome any questions or feedback as we strive to deliver best-in-class service to our clients.
Providing Best-In-Class Solutions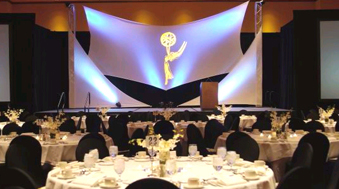 Consistent and professional interaction keeps the media, your clients, investors and employees well informed. At AZWebcasting, we believe that this kind of messaging is a best practice to nourish internal corporate culture and radiate a strong corporate brand. Webcasting is a proven, technical solution to get your most vital communications out to your audiences wherever they might be. Shows can be archived and played back later for the convenience of viewers globally. Backend reporting gives you metrics to drive your marketing programs.
We've been using AZWebcasting's services for the last two years to live stream our technical training and company tradeshows to customers all over the world. Not only do they execute with the most professional quality, but they also have provided us with several solutions for improving our broadcasts, which in turn gave us the opportunity to deliver better messaging to our audience. They are knowledgeable and easy to work with. I've even taken them across the country for shows as their services are unmatched in other cities. I highly recommend hiring them for your webcasts.


Stjepan Alaupovic
Multimedia Production Manager
Microchip Technology Inc.
For almost 20 years, the team at AZWebcasting has been my first call for events, video and more. They always make us look great.


Joan Koerber- Walker
Chairman, CorePurpose, Inc. and
the Opportunity Through
Entrepreneurship Foundation
President and CEO, AZBio